Professionally serving Mid-Missouri and Beyond

Free Consultation
As part of our personalized approach to computer tech support, we offer a free initial onsite consultation to help us understand and discuss your particular technical needs. This serves as an important first step in our goal of maximizing the effectiveness and value of the IT services and solutions we provide.
Please contact us to schedule this free initial consultation.

Contact Us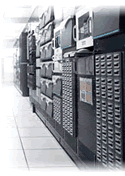 We want your experience with CIL Tech to be next to perfect. Our team will give you the attention and support you deserve.
If you would like to learn more about us, we invite you to contact us. We will be happy to answer any questions you may have about our company or services.
| | |
| --- | --- |
| CIL Tech Website: | www.CILTech.com |
| Support Department: | |

CIL Technologies
(573) 619-3028
Providing Service From
Jefferson City, MO. 65101
"Some things Man was never meant to know. For everything else, there's Google."